E-commerce platform is an essential topic for entrepreneur and businesses want to sell on the Internet. We will be discussing the tips you need to choose the right service to host your store.
What can a good e-commerce platform offer?
Pay special attention to the elements that can help you improve the shopping experience of your users and, as a result, increase your sales.
Accessible support
Before choosing your e-commerce platform, find out about the proposed support service and the average response time for each request. This kind of information can be found within e-commerce owner groups and on claim sites. Do not forget to do this market research because you will need adequate support when you encounter problems related to your virtual store.
Product search bar
The user can find your store through an ad, when searching for a particular product or go to your site's homepage after an indication from a friend and messages on social networks. Whatever the trajectory of this consumer, search procedures must be intuitive so that he can filter the products according to his interest and know the options available in your store and make a well-informed purchase.
Breakdown of products by categories
Another feature that favors visitor navigation is the distribution of products by category. In the case of an online clothing store, it is much easier for consumers to find, for example, a dress if the items are put together in a specific menu, instead of having to look at all the items in the store. This situation gets worse if the user purchases a mobile phone.
Most people choose to buy online under the option of shopping without leaving home
One-click purchase
Most people choose to buy online under the option of shopping without leaving home, work or transit, saving time, avoiding waiting in the stores and run away queues at the time of payment. The purchase process of your e-commerce must be automated and simple so that the buyer makes his purchase quickly and be distracted and eventually abandon the product.
Product Suggestions Based on Previous Purchases
This feature is not only useful for providing a complete shopping experience for customers, but it also increases your average shopping cart. In other words, it's a win-win relationship, where the customer wins, because he can discover other items that add value to the product he's already purchased, and you Earn too because you have the opportunity to make more sales.
SEO tools
To be spotted by new customers, your e-commerce must be at the top of organic search results, since 33% of people click on the first page of the results list. This means a continuous optimization work that "shows" search engines that the content on your page is relevant to the thousands of users who search every day.
This job will be easier if your platform already has basic SEO tools. In addition to an attractive visual, your online store must offer text formatting options, easy-to-use URLs, and easy integration with tools such as Google Analytics.
Integration with email marketing tools
Email marketing is still the simplest and cheapest way to develop your relationship with customers. Another idea that can help you increase your sales over the long term is to offer discounts to people who are making new registrations, as these people can receive quality content until they feel comfortable buy something in your store.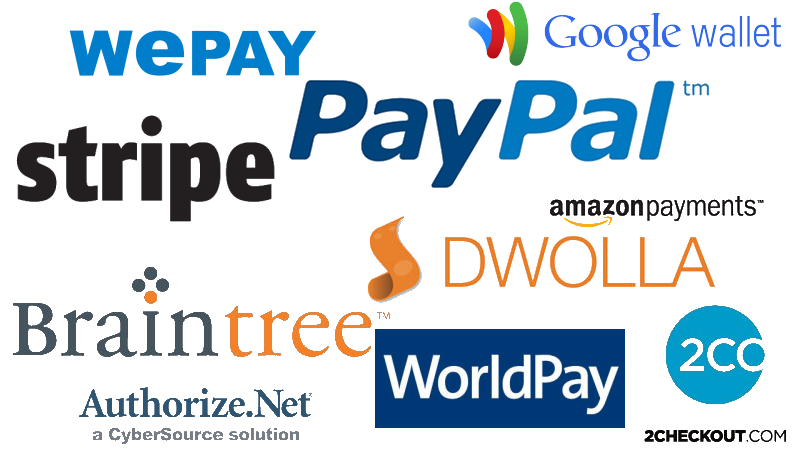 Multiple payment options
Sometimes the customer wants to buy a product, but the purchase exceeds the allowed threshold for the card. The same goes for stores that only accept cash payment. So make sure your buyer has as many payment options as possible, so you do not lose a conversion because you do not want to offer a payment method.
What are the types of e-commerce platform?
Open Source Platform
Open source platforms are open source systems whose functionality and layouts can be modified according to the needs of the merchant. According to this model, there are no license fees or monthly expenses, which is good for the entrepreneur who does not have to invest a lot of money. However, to get the most out of these platforms, you need to have programming skills.
Non-free platform
While the non-free platform works unlike the open source system, that is, the entrepreneur does not have access to the source code of his page and can only customize what the platform allows, usually features related to the visual of the page.
Despite this limitation, this is the best option for novice entrepreneurs because the platform supports the entire technical part of your e-commerce and you can focus on more practical issues, such as inventory management.
Licensed platform
In the case of a licensed e-commerce platform, the entrepreneur/company buys a license to use the source code developed by others. This is the best option for companies that have a team with technical knowledge to support the construction and maintenance of the virtual store.
My Favourite E-Commerce Platform
If you are reading this text very carefully, you already know what an excellent e-commerce platform should offer, but you may still have doubts about the service to choose, after all, there are several options available on the market. To help you, these are some of my favourite platforms out there:
WooCommerce
The best platform out of all my pick, WooCommerce is an open-source plugin that allows you to turn a website, developed on WordPress, into an online store with an easy-to-use interface (and navigate!) One of the main advantages of WooCommerce is that the virtual store and all data are yours since you do not use a third-party platform to make your products available.
Magento
I have developed a marketpalce for Stock VR 360 Videos as part of my initial project with the current company I'm working for.
Magento is the most widely used open source platform for e-commerce in the world, with more than 260,000 stores published. It offers a more robust service than its competitors because it allows the personalization of all elements of your e-commerce, which ensures the absence of other stores like yours.
However, it is not very recommended for entrepreneurs with no technical knowledge, as it has many features that can be confusing for those who have no experience in creating online stores.
Shopify
A rising popular e-commerce platform in my opinion, Shopify is easily customizable for different business purposes. It offers customization options for your store, integration with varying methods of payment, and can also be used to create a store on Facebook. You will have access to a free trial period, ideal to know if the service suits you.
Conclusion
You can better learn about the e-commerce platform by researching competitor's portfolios. This will allow you to identify the critical features offered and how they can be used to enhance your buyer's experience.  Feel free to give your inputs on the comments below of what you think about e-commerce platforms and its unique functionalities.