Are you keeping your WordPress website protected?
Download our free guide to understand how to keep your website safe and learn about the regular maintenance that your website needs to stay secure.
Your website is critical to your business – are you taking care of it?
As one of the most important assets in your business, it's vital that you keep your website updated, protected and online.
If your website is offline or has a major issue, this will affect your revenue and your customers.
It's important to be vigilant in today's modern world as the average website will have automated attacks looking for weaknesses, multiple times per day.
Our free guide will help you to put together a clear plan for your website, help you understand the importance of security and give you better peace of mind.
Learn why backups and a disaster recovery plan are vital for your business
Understand why you should never give our your main passwords to third parties
Put together a website maintenance schedule that helps you and your employees
See why it's important to choose a good web hosting company for your website
Learn what happened to one business owner who neglected his website
★★★★★
"Roquepress did a fantastic job with our Yogofi.com web revamp on WordPress and provided a solution that made it easy for us to maintain. Nazreen was patient and responsive to our questions and what I like absolutely is their after-sales service - Roquepress stays with us for a year before letting us run the website fully on our own."
Clarice Tan
Business Manager / Yogofi
★★★★★
"We are having an on-going project with Nazreen, and I am really impressed with his dedication and professionalism. The project scope was not easy to manage because there were multiple dependencies, but Nazreen was always systematic and disciplined in his approach. It is a pleasure to work with him for this project, and we look forward to working with him again soon!"
Terence Siew
Regional Manager Asia / Greenlots by Shell
★★★★★
"Fantastic communication throughout the whole process. Who would have thought building a website could be made so easy? Roquepress made all that possible. Highly recommend"
James Simpson
CEO / Latent Epicure
★★★★★
"Our website was professionally done. Very impressed with Roquepress's design and knowledge. They are reliable and straight forward. Roquepress willing to goes extra miles to fulfill request and changes. Highly recommended."
Jennifer Alphonso
CEO / StreamOps
★★★★★
"Enjoyable experience working with Roquepress. Attentive to all our requirements. Always giving honest and constructive suggestions for our e-commerce web development. Also patient with our ever-changing and last minute request. Extremely impressed with their output. Thank you Roquepress. Highly recommended!"
Elson Lee
Founder (Director)/ Click4Tyres
★★★★★
"I am glad I made the right choice in using Roquepress. Our communication was prompt and to the point and all Naz was able to meet all my requests and was not shy to bring to my attention what was the works originally agreed upon when I was seemed to be asking for more. After explaining myself, he understood me and delivered what I wanted. It was also all done in good time and recommendations made were pleasing and appropriate too."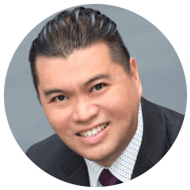 Kelvin Khoo
Personal Wealth Manager / KelvinKhoo,com