Thinking of creating your business website on Wix, Weebly or Squarespace?
Hey there,
Naz here, the Founder of Roquepress.
Over the years at Roquepress, we've built dozens of websites provide businesses with:
✅  A consistent branding,
✅  Fully customised functionality,
✅  ROI to stay competitive in a crowded online space,
We take all the headache out of building a high-quality website for you. 😌
But you might be wondering…
WHY SHOULD YOU HIRE US WHEN THERE ARE
'DO-IT-YOURSELF'

WEBSITES OUT THERE?
Here's why:
We have worked with so many businesses over the years and we've found that although MANY have started their websites the DIY way, they end up …
1 – Wasting more time
2 – Spending more money
3 – Not getting what they want
… when they use do-it-yourself website hosting platforms like Wix, Weebly and Squarespace.
All these names are well-known do-it-yourself platforms. They offer you drag and drop interfaces to quickly create your website.
They give you the ability to choose from templates, and then upgrade your plan if you need more features.
AND YET, every other client of ours is frustrated after using these website builders.
They complain of the lack of customisation, low storage, expensive plugins or unclear pricing plans.
So what solution do we recommend, you ask?
What can we do for you that's different and value for your money?
At Roquepress, our aim is to help you solve current challenges, and get you started on building a beautiful, fully functional website, stress-free.
Creating a website from scratch isn't just about choosing a template and adding images and words.
You need a website that reflects your branding.
Not only do we help you determine the best designs for your vision, but we also use best practices to ensure that your website creation process is seamless.
We focus on what you need and use the platform of choice that reflects your business needs.
When you book a consultancy call with us, we discuss your requirements for your website (design, functionality, customisation) and guide you through the building process with our in-depth expertise.
The platform we use to create customised websites:
Gives you more control in terms of the look and feel
Can be easily updated and maintained for the long run
Is SEO-friendly and has plug-ins to upgrade your website
Is more value-for-money in the long run
On top of that, we even provide you with a web care maintenance package that helps you:
Keep your website secure
Keep your content updated
Want to get hold of the best website solution for your business?
These consultations are completely non-obligatory:
You can decide to work with us after, or not.
We know Wix, Weebly, Squarespace and the likes have a beautiful interface.
It's easy for you to drag and drop things into a template and make it your own.
But we know that what you actually want is a website that is TRULY YOURS.
We've worked with many clients who create their own websites using these drag and drop functions.
In the end, they realise it's still not what they want.
They also become frustrated with the confusing pricing plans, the lack of storage, lack of plugins and lack of customer support.
They end up coming to us for rescue.
Did you know?
Almost 50% of clients who approach us need us to migrate their website from DIY website builders to customised content management systems like WordPress.
Some of the common complaints about Wix, Weebly, Squarespace and the likes, include:
"I can't move the words around. It's so rigid!"
"I don't know how to change the colours without coding."
"My site doesn't seem to be getting traffic."
"Their blogging function is horrible. I can't change the layout!"
Yes, you read that right. These websites are easy to use but they are not customisable, unless you pay more.
This is why we use WordPress.
And when you work with us to transform your website from run-off-the-mill to unique, we help you bank on features that are relevant to grow your business.
On top of that, we provide you with exceptional web solution services.
When you work with us, know that:
1 – We always add value to your business
2 – We LOVE to over-deliver
3 – We research your niche and your locality needs
4 – We don't outsource our work to others. You're in safe hands
5 – We provide you with flexible turnaround times and payment terms
A fuss-free, flexible option to creating your website.
If you're still unsure why you should get a web designer to create a customised WordPress website for you, book a non-obligatory call with us to find out more.
WHEN YOU CALL US, WE WILL:
Fully analyse your current website with our professional tools and give you insights on how you can improve it instantly (if you already have one built!)
Share our best practices so you know exactly what to do and look out for when you plan for your new site (if you don't have a site yet)
Plan out your entire website with you using our customised requirement worksheet (we break down every function so your site will be what you imagine and more)
Show you our portfolio of websites that we've done for other happy, satisfied clients
Be completely transparent and guide you through the entire web development process, including costs, timelines, etc.
Answer any other questions you might have about your new website
Provide you with a FREE guide on how to keep your website updated and secure!
CURRENTLY TAKING APPLICATIONS FOR
October 2023
If we work together we will demand your 100% undivided attention and we WILL fire you the minute we think you're getting distracted.
If that doesn't frighten you, then we just might be right for each other.
Hit the button below to schedule a consultation with us!
★★★★★
"Roquepress did a fantastic job with our Yogofi.com web revamp on WordPress and provided a solution that made it easy for us to maintain. Nazreen was patient and responsive to our questions and what I like absolutely is their after-sales service - Roquepress stays with us for a year before letting us run the website fully on our own."
Clarice Tan
Business Manager / Yogofi
★★★★★
"We are having an on-going project with Nazreen, and I am really impressed with his dedication and professionalism. The project scope was not easy to manage because there were multiple dependencies, but Nazreen was always systematic and disciplined in his approach. It is a pleasure to work with him for this project, and we look forward to working with him again soon!"
Terence Siew
Regional Manager Asia / Greenlots by Shell
★★★★★
"Fantastic communication throughout the whole process. Who would have thought building a website could be made so easy? Roquepress made all that possible. Highly recommend"
James Simpson
CEO / Latent Epicure
★★★★★
"Our website was professionally done. Very impressed with Roquepress's design and knowledge. They are reliable and straight forward. Roquepress willing to goes extra miles to fulfill request and changes. Highly recommended."
Jennifer Alphonso
CEO / StreamOps
★★★★★
"Enjoyable experience working with Roquepress. Attentive to all our requirements. Always giving honest and constructive suggestions for our e-commerce web development. Also patient with our ever-changing and last minute request. Extremely impressed with their output. Thank you Roquepress. Highly recommended!"
Elson Lee
Founder (Director)/ Click4Tyres
★★★★★
"I am glad I made the right choice in using Roquepress. Our communication was prompt and to the point and all Naz was able to meet all my requests and was not shy to bring to my attention what was the works originally agreed upon when I was seemed to be asking for more. After explaining myself, he understood me and delivered what I wanted. It was also all done in good time and recommendations made were pleasing and appropriate too."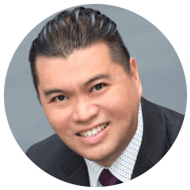 Kelvin Khoo
Personal Wealth Manager / KelvinKhoo,com
What are you waiting for?
We look forward to

planning your website

with you!