About Us
Your Local Web Design Partner
Welcome to Roquepress
Roquepress is a result-driven and technologically advanced digital marketing agency which aims at providing the most astonishing services in the fields of web development, business listings, and online advertising.
We aim to build ever-lasting business relations with our clients by delivering exceptional results, increased sales, and improve the return on investment (ROI).
We help local businesses address the challenges they face online and in the marketplace. Our foundational marketing products allow businesses to build a stronger presence, connect with more customers, and grow a stronger brand.
How did Roquepress come about?
Started off back in 2013 from an apartment in Jurong West Street 81, Nazreen started Roquepress as a freelance web developer. Doing websites for free and at a very low cost. He gained experience as he builds various different types of websites. He then worked for multiple digital agencies before making the plunge to start his very own agency.
After a while, Nazreen got tired. Tired of seeing many local websites that were just plain disappointing. Tired of small businesses getting ripped off by so-called "affordable website designers". Tired of seeing valuable opportunities being wasted. Tired of poorly-designed website concepts that just don't work.
Two years later in 2015, he decided he'd had enough of being tired. It was time to take action and get Roquepress into full force. Fast forward to 2022, we've built more than 200 websites both local and overseas. We got featured on various top web designer listicles namely MediaOne, Best in Singapore & BestLah SG.
Gone are the days when a website was a nice little add-on to a business's profile. Today, it's usually the very first impression a client or customer will have of your business. Someone mentions a restaurant or café? People look up the menu. Someone mentions a store or service business? People look up the opening hours and the products and services available.
Good First Impression
You only get one chance to make a good first impression, and your website is it. A slow-loading, badly designed, or inaccessible website will turn good clients and customers away. Yes, it's that serious.
At Roquepress, we'll build it, and test it, and tweak it, and perfect it. All you need to do is sit back and watch how your new website makes a difference to your business in the real world. One of our success stories is the very first Roti Kirai e-commerce site build back in 2018. It was ranked very quickly in the first page of Google for the keyword 'roti kirai'. They get all their traffic organically from the search engine. The business prospers since and is looking to open a stall in the near future.
Want to know more? Contact us today.
Nazreen Daud
Founder / Digital Chief
I've been in the online space for more than a decade working with people from small businesses and medium enterprises. I graduated with a degree in Business Management & Marketing from  Murdoch University.
I work with small business owners, often working in organisations and contracting to companies wanting to launch their own online presence or re-design their website and increase their return of investments (ROI).
There are pros and cons on both sides of the debate on whether to choose a large company or a smaller, independent firm for your website needs. But at Roquepress, I value you – my client – and strive to provide exceptional customer service as I listen to your comments and concerns, working with you to bring your project to life … and I like to believe my efforts have been noticed, as evidenced by my client testimonials.
It would be my pleasure to assist you with your new site, update your current one, or simply answer any questions you have about websites in general. Please don't hesitate to click the button below to schedule a quick 15-minute consultation call with me. I will try my level best to help you in your business needs.
★★★★★
"Roquepress did a fantastic job with our Yogofi.com web revamp on WordPress and provided a solution that made it easy for us to maintain. Nazreen was patient and responsive to our questions and what I like absolutely is their after-sales service - Roquepress stays with us for a year before letting us run the website fully on our own."
Clarice Tan
Business Manager / Yogofi
★★★★★
"We are having an on-going project with Nazreen, and I am really impressed with his dedication and professionalism. The project scope was not easy to manage because there were multiple dependencies, but Nazreen was always systematic and disciplined in his approach. It is a pleasure to work with him for this project, and we look forward to working with him again soon!"
Terence Siew
Regional Manager Asia / Greenlots by Shell
★★★★★
"Fantastic communication throughout the whole process. Who would have thought building a website could be made so easy? Roquepress made all that possible. Highly recommend"
James Simpson
CEO / Latent Epicure
★★★★★
"Our website was professionally done. Very impressed with Roquepress's design and knowledge. They are reliable and straight forward. Roquepress willing to goes extra miles to fulfill request and changes. Highly recommended."
Jennifer Alphonso
CEO / StreamOps
★★★★★
"Enjoyable experience working with Roquepress. Attentive to all our requirements. Always giving honest and constructive suggestions for our e-commerce web development. Also patient with our ever-changing and last minute request. Extremely impressed with their output. Thank you Roquepress. Highly recommended!"
Elson Lee
Founder (Director)/ Click4Tyres
★★★★★
"I am glad I made the right choice in using Roquepress. Our communication was prompt and to the point and all Naz was able to meet all my requests and was not shy to bring to my attention what was the works originally agreed upon when I was seemed to be asking for more. After explaining myself, he understood me and delivered what I wanted. It was also all done in good time and recommendations made were pleasing and appropriate too."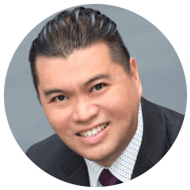 Kelvin Khoo
Personal Wealth Manager / KelvinKhoo,com
How Much Does Our Service Cost?
Our relationship with you and time is much more valuable than our relationship with money. So we want you to see the high-level services we can offer. Download our Service Deck now to see our pricing.