In 2018, some trends are occupying the front of the screen. If you have not yet planned the redesign of your website, it's time to take a closer look at the following perspectives.
If you have been updating your website regularly, most of them should not surprise you. In any case, they will serve as a guide to make the most of your website for the remaining part of the year.
Add animation to SVG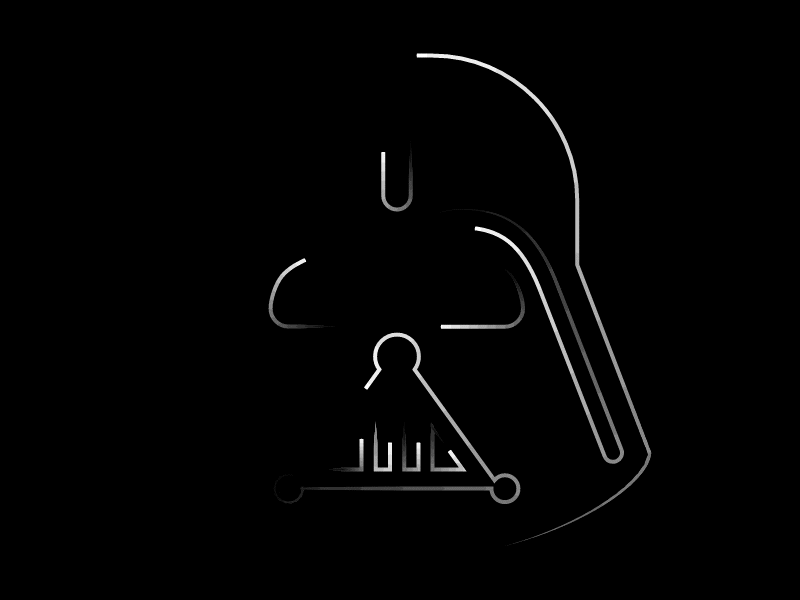 If the material design makes it possible to save in download time, with a simple iconography, the interactions reinforce the link with the surfer. We will see more and more animated buttons, thanks to the effect "hover" (which change colour with the passage of the mouse, for example) or menus "hamburger" which are transformed to incite to click.
These animations, thanks to CSS and JavaScript, are now compatible with all browsers.
Practice, no? The scrolling sidebars of sharing on social networks are also part of these micro-interactions more and more welcome. The new image format most used on the web could also soon be the SVG, very flexible and especially light to load.
The Parallax Effect
With the emergence of new web coding technologies such as HTML5, JavaScript's and jQuery, and the obsolescence of old technologies such as Flash, websites have become much more beautiful and beautiful.
Having a convincing design is very important to increase traffic. Internet users are more and more demanding. And it becomes necessary to design eye-catching effects. And this to avoid the boredom of the user and click on the button "return" so dreaded.
The combination of all these new coding techniques will give birth to the Parallax effect. If the name of this technique seems intimidating and sophisticated, the concept is much simpler: basically, the image in the background scrolls less quickly than the rest of the site.
The fact is: if the "first-row" objects move faster than the "bottom" objects, this will give the illusion of a certain depth, similar to 3D. This effect can give life to a website. And it is one of the latest trends in web design and development most sought after today.
Artificial Intelligence
You are on a site, and you are looking for help. Who are you greeting first? They are always chat bots. At first, these robots seem to make your problems even worse, but as artificial intelligence and machine learning evolve, they have become much smarter.
With artificial intelligence, even social networks know you. Not only you but your friends too. They try to tag you automatically on the photos and are not mistaken when it comes to another person.
2018 will bring a more transparent web experience by further streamlining it using the CEW (Computer-Email-Web).
Voice search
Talk to the machines and make them work for us, what's better! It's like we have our secretary. What's good with using these virtual assistants is interactivity using only your voice. Expect more voice-activated sites in 2018!
Transparent Interaction
Are you using your Smartphone and you wanted to copy something on PC voting immediately? Apple has introduced the universal clipboard into its devices, in which everything you copied from your iPhone can be pasted on your MacBook.
Microsoft has also integrated it into Windows 10 Fall Creators Update. Install an application on your phone.
Security
This comes nothing new. But with the rise of malware, viruses and more recently, ransomware in 2017, it is essential to strengthen the security of your website. Make sure that your site's security certificate is up-to-date and can only be opened using the HTTPS protocol.
Internet of Things (IoT)
IoT allows your different electronic devices to connect to the Internet and control them using your computer or Smartphone. We cite some great examples such as smart bulbs and door locks that only unlock with your fingerprint or using your Smartphone.
Apple has already incorporated Internet of Things technology into its devices using the HomeKit app. It then becomes crucial and is very important for web developers to integrate this technology into their future projects.
Virtual Reality
This year, almost every website contains a video. And nearly all use a video to present their identity to visitors. Apps such as iMovie and VivaVideo have made creating videos even easier. We can now do it with our Smartphone. And with the growth in the number of virtual reality equipment, everyone is watching this trend.
Even entertainment sites now use virtual reality videos. This gives visitors an even better experience. You understand it, so it is exciting to use virtual reality videos on your websites in 2018!
Conclusion
In 2018, so it may not be on the appearance of your site that you need to focus, but on its navigation. If you manage to tie the two together, you will win on all the boards. Of course, in web design as elsewhere, nothing and no one can force you to imitate what everyone does.
You can stand out to better highlight your originality. But do not forget that people are quickly taking habits, and they expect to find more or less the same services on the different sites they consult. Make it easy for them.