Your Go-to Website Specialist
Helping holistic businesses grow through a captivating and inspiring online presence that builds trust & tribe.
Explore
Work With Us
WE BUILD GREAT THINGS WITH GREAT CLIENTS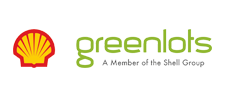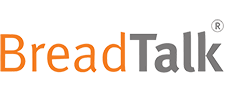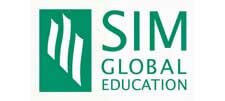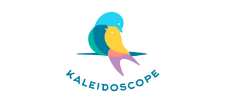 Strengthen your online visibility with responsive, mobile-optimized websites that customers and search engines love.
Save yourself a lot of time and headache: before you dive into building your new website, think through a high-level website plan.

All of our care plans give you peace of mind that your investment in your website is safe and secure.
Strategically designed to help businesses develop and implement a holistic
SEO
strategy that is tailored to their unique needs and goals.
Why Roquepress?
With our focus on the state of the art web development, you can rest assured that our team is well-versed in web design best practices and newest features. In fact, our interest in websites goes far beyond our jobs.
Roquepress is a Web + SEO agency in Singapore. Having the right blueprint is imperative to success. Roquepress leads the way by using the latest technology to architect and build cutting-edge web and mobile experiences. We help local businesses address the challenges they face online and in the marketplace. Our foundational marketing products allow businesses to build a stronger presence, connect with more customers, and grow a stronger brand.
Mobile-First

Approach

In today's market, it is important to provide your visitors an experience on your web site that is accessible by all, and that means across all devices including desktop, tablet, and mobile. Getting there is no easy task and with all the new devices being released at a rapid pace (almost daily!) it's hard to keep up the pace unless your website is fully responsive in all environments. We approach all projects with a 'mobile-first' approach that allows your website and content to adapt to screens of many sizes.

One website adapts to all mobile devices, saving you time and money! With mobile browsing surpassing desktop in May of 2015, and mobile-friendliness becoming an official Google ranking factor in April, creating a mobile-friendly website is no longer optional: it's a necessity. It all starts with responsive web design.
★★★★★
"Roquepress did a fantastic job with our Yogofi.com web revamp on WordPress and provided a solution that made it easy for us to maintain. Nazreen was patient and responsive to our questions and what I like absolutely is their after-sales service - Roquepress stays with us for a year before letting us run the website fully on our own."
Clarice Tan
Business Manager / Yogofi
★★★★★
"We are having an on-going project with Nazreen, and I am really impressed with his dedication and professionalism. The project scope was not easy to manage because there were multiple dependencies, but Nazreen was always systematic and disciplined in his approach. It is a pleasure to work with him for this project, and we look forward to working with him again soon!"
Terence Siew
Regional Manager Asia / Greenlots by Shell
★★★★★
"Fantastic communication throughout the whole process. Who would have thought building a website could be made so easy? Roquepress made all that possible. Highly recommend"
James Simpson
CEO / Latent Epicure
★★★★★
"Our website was professionally done. Very impressed with Roquepress's design and knowledge. They are reliable and straight forward. Roquepress willing to goes extra miles to fulfill request and changes. Highly recommended."
Jennifer Alphonso
CEO / StreamOps
★★★★★
"Enjoyable experience working with Roquepress. Attentive to all our requirements. Always giving honest and constructive suggestions for our e-commerce web development. Also patient with our ever-changing and last minute request. Extremely impressed with their output. Thank you Roquepress. Highly recommended!"
Elson Lee
Founder (Director)/ Click4Tyres
★★★★★
"I am glad I made the right choice in using Roquepress. Our communication was prompt and to the point and all Naz was able to meet all my requests and was not shy to bring to my attention what was the works originally agreed upon when I was seemed to be asking for more. After explaining myself, he understood me and delivered what I wanted. It was also all done in good time and recommendations made were pleasing and appropriate too."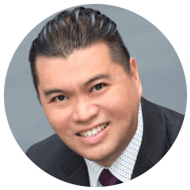 Kelvin Khoo
Personal Wealth Manager / KelvinKhoo,com