Portfolio
In-house Developed Websites
We see every project as a new and fresh opportunity – we approach each and every one from an exciting new angle. Our culture of teamwork and collaboration challenges us to take complex concepts and make them a reality, using our talents to be as effective as possible for our clients. View some of our past work here.
★★★★★
"Roquepress did a fantastic job with our Yogofi.com web revamp on WordPress and provided a solution that made it easy for us to maintain. Nazreen was patient and responsive to our questions and what I like absolutely is their after-sales service - Roquepress stays with us for a year before letting us run the website fully on our own."
Clarice Tan
Business Manager / Yogofi
★★★★★
"We are having an on-going project with Nazreen, and I am really impressed with his dedication and professionalism. The project scope was not easy to manage because there were multiple dependencies, but Nazreen was always systematic and disciplined in his approach. It is a pleasure to work with him for this project, and we look forward to working with him again soon!"
Terence Siew
Regional Manager Asia / Greenlots by Shell
★★★★★
"Fantastic communication throughout the whole process. Who would have thought building a website could be made so easy? Roquepress made all that possible. Highly recommend"
James Simpson
CEO / Latent Epicure
★★★★★
"Our website was professionally done. Very impressed with Roquepress's design and knowledge. They are reliable and straight forward. Roquepress willing to goes extra miles to fulfill request and changes. Highly recommended."
Jennifer Alphonso
CEO / StreamOps
★★★★★
"Enjoyable experience working with Roquepress. Attentive to all our requirements. Always giving honest and constructive suggestions for our e-commerce web development. Also patient with our ever-changing and last minute request. Extremely impressed with their output. Thank you Roquepress. Highly recommended!"
Elson Lee
Founder (Director)/ Click4Tyres
★★★★★
"I am glad I made the right choice in using Roquepress. Our communication was prompt and to the point and all Naz was able to meet all my requests and was not shy to bring to my attention what was the works originally agreed upon when I was seemed to be asking for more. After explaining myself, he understood me and delivered what I wanted. It was also all done in good time and recommendations made were pleasing and appropriate too."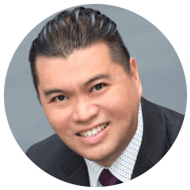 Kelvin Khoo
Personal Wealth Manager / KelvinKhoo,com
How Much Does Our Service Cost?
Our relationship with you and time is much more valuable than our relationship with money. So we want you to see the high-level services we can offer. Download our Service Deck now to see our pricing.