What We Do
Lets Build Something Great Together
Content First Design
A successful website project needs proper planning to achieve its objectives. Through our bespoke solution, learn the steps to organise the details of your website BEFORE we start to design and develop it. Having a completed web design plan will put you in control of the project.
All you have to do is SHOW UP to a consultation like this and answer our questions.

WEB DESIGN & DEVELOPMENT
Design done well looks good and gets you results. We do more than creating a look. We connect with you and help you next-level your brand. The secure high-quality code is just the start. We consider all the little details so your site is comprehensive.
We take an innovative approach to make your site fast, secure, and reliable every step of the way.
WEB CARE PLAN
We believe that your website is an asset to your business and that the maintenance and support of that website is critical to your business growth. That is why we have developed a range of website care plans that allow us to take responsibility for this very important task. All of our care plans give you peace of mind that your investment in your website is safe and secure.
Search Engine Optimisation
After your website is built, it's important to ensure that it's easily discoverable by search engines like Google. Search Engine Optimization (SEO) is the practice of optimizing your website's content, structure, and back-end code to improve its visibility and ranking on search engine results pages (SERPs).
Unlocking SEO
Learn how to take your website's online visibility to the next level. In this guide, we provide a step-by-step guide to developing an effective SEO strategy that will help you increase your website's search engine ranking, drive more organic traffic, and ultimately grow your business.
This guide is perfect for business owners and marketing professionals who want to improve their understanding of SEO and gain practical insights into best practices for keyword research, on-page optimization, off-page optimisation, and technical SEO.
Don't miss out on this valuable resource! Download our "Comprehensive Guide to Effective SEO Strategy" today and start optimizing your website for success.
★★★★★
"Roquepress did a fantastic job with our Yogofi.com web revamp on WordPress and provided a solution that made it easy for us to maintain. Nazreen was patient and responsive to our questions and what I like absolutely is their after-sales service - Roquepress stays with us for a year before letting us run the website fully on our own."
Clarice Tan
Business Manager / Yogofi
★★★★★
"We are having an on-going project with Nazreen, and I am really impressed with his dedication and professionalism. The project scope was not easy to manage because there were multiple dependencies, but Nazreen was always systematic and disciplined in his approach. It is a pleasure to work with him for this project, and we look forward to working with him again soon!"
Terence Siew
Regional Manager Asia / Greenlots by Shell
★★★★★
"Fantastic communication throughout the whole process. Who would have thought building a website could be made so easy? Roquepress made all that possible. Highly recommend"
James Simpson
CEO / Latent Epicure
★★★★★
"Our website was professionally done. Very impressed with Roquepress's design and knowledge. They are reliable and straight forward. Roquepress willing to goes extra miles to fulfill request and changes. Highly recommended."
Jennifer Alphonso
CEO / StreamOps
★★★★★
"Enjoyable experience working with Roquepress. Attentive to all our requirements. Always giving honest and constructive suggestions for our e-commerce web development. Also patient with our ever-changing and last minute request. Extremely impressed with their output. Thank you Roquepress. Highly recommended!"
Elson Lee
Founder (Director)/ Click4Tyres
★★★★★
"I am glad I made the right choice in using Roquepress. Our communication was prompt and to the point and all Naz was able to meet all my requests and was not shy to bring to my attention what was the works originally agreed upon when I was seemed to be asking for more. After explaining myself, he understood me and delivered what I wanted. It was also all done in good time and recommendations made were pleasing and appropriate too."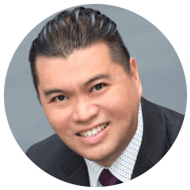 Kelvin Khoo
Personal Wealth Manager / KelvinKhoo,com
Are you looking to improve your website's online visibility and drive more traffic to your business?
Book a 15-minute strategy session with Roquepress today and let us help you achieve your goals
Whether you're looking to improve your website's SEO, enhance your digital marketing efforts, or simply want to learn more about how we can help grow your business, our team is here to guide you every step of the way. Don't wait – book your session now and let's get started!